Fishing The Gulf Coast Of Florida
Welcome to one of the top sport fishing destinations in the world!
Spectacular fishing and boating is one of the many reasons people from all over the world return again and again to this region of Florida.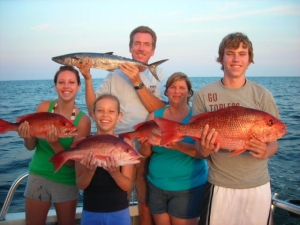 Two freshwater rivers, the Peace River and the Myakka River flow into the saltwater environs of Charlotte Harbour and Lemon Bay, which then flow out to the Gulf of Mexico. The mixture of the bodies of saltwater and freshwater spread out to form over 270 square miles of pristine estuary.
Fish from your own back garden: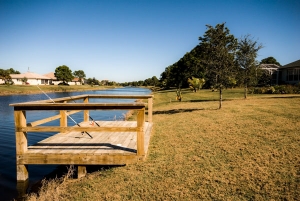 Don't forget that if you don't fancy straying too far from home to catch a fish or two, our villa comes complete with it's own private fishing dock so you're never too far away from that cold beer in the fridge!
Fishing from A to Z:
The following is an alphabetical list of fish that can regularly be found in the waters of Charlotte Habor & the Gulf Islands at different times of the year:-
Amberjack, Bluegill, Cobia, Dusky shark, Eagle ray, Florida garfish, Goliath grouper, Hardhead catfish, Jolthead porgy, King mackerel, Lizardfish, Mangrove snapper, Nurse shark, Pompano, Redfish, Strawberry grouper, Tom Tate grunt, Vermillion, Warmouth, Yellowtail snapper and Zillions of others (well almost!)