Fancy A Bit Of Scuba Do You?
Florida is the USA's diving capital and offers the diver far greater opportunity for ocean, reef and spring diving than any other state in the nation.

Reef and beach diving is at its most pleasant and enjoyable when the winds are light during the summer months and early autumn.
Scuba diving and snorkelling in springs and rivers is possible all year round and both are available in the Englewood area.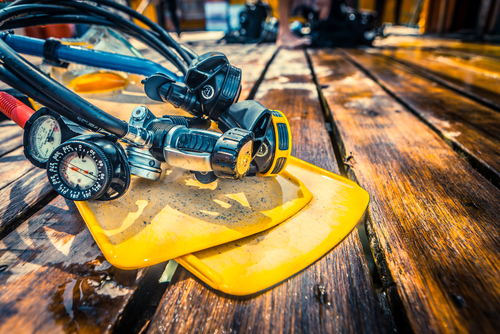 DepthFinders Dive Centre
1225 Tamiami Trl, Port Charlotte
(941-766-7565)
Full-service dive center. Training is available from 10 years old and up. Certifications for scuba diving.  Scuba classes also available.
Sun-Sea Diving
215 Wood St, Punta Gorda (941-637-0462)
SCUBA classes, rentals, trips, Dive Club and full service Padi Dive Center provided.