Are You A Bit Of A Beach Bum?
If you love the beach, you will absolutely fall in love with the nearby local beaches!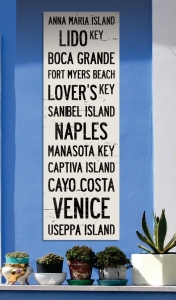 Charlotte Harbour and the Gulf Islands offer some of Florida's most beautiful beaches – 28 miles of them in fact!
Some are easy access, perfect for a few hours of swimming and sunning or a stroll at sunset.  Others require a full day out to experience everything on offer.
Our villa is perfectly situated for the following :-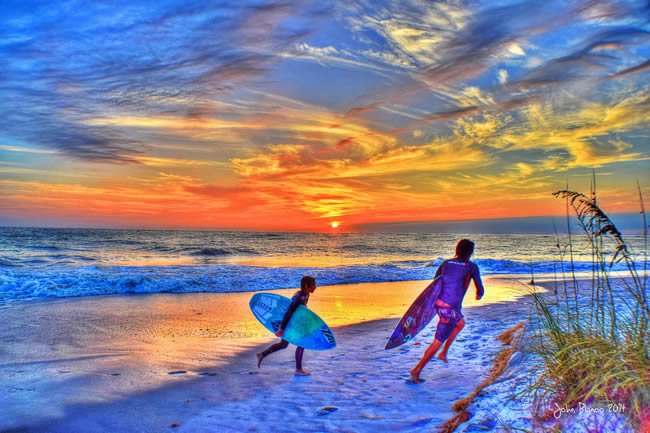 Boca Grande Beach:
A firm favourite with all our Guests!  Just a short drive from the villa and accessible by car via a toll bridge.  Gasparilla Island is commonly referred to as "Boca Grande," the name of the village on the island.
Nature has blessed this lush barrier island with 7 miles of powdery white beaches stretching the entire Gulf side and surrounded it with cerulean waters—the kind one usually finds only in the Caribbean.
A visit here is like stepping back in time. You will re-discover the charm of "Old Florida," a place where there are no traffic lights, no high-rise buildings and no malls. However, you will find a place where the main form of transport is the golf buggy and is home to a century-old lighthouse, wonderful restaurants and fishing.   
Once you've experienced it, you'll never want to leave! Stay a bit longer and watch the sunset with a drink right on the beach at South Beach Bar (777 Gulf Blvd, Boca Grande, FL 33921)
Englewood Beach:
16 acres of wide soft sands with plenty of amenities; beachfront park with pavilion, boardwalk, BBQ grills, picnic shelters, playground, volleyball courts and restrooms.  Good local restaurants and bars situated right on the beachfront too.  Flounders bar and restaurant is a favourite for most of our Guests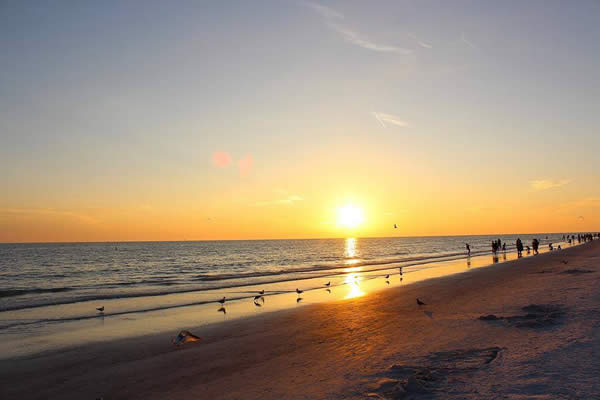 Siesta Key – Sarasota:
Voted No.1 Best Beach in Florida (2015)
A perfect day out.  Sarasota is home to 35 miles of amazing beaches; Siesta Key, Lido Key, Longboat Key and Venice being the most popular.
Afterwards you can shop and eat at St Armands Key Circle.  An island shopping center separated from the mainland by Sarasota Bay.
This enchanting circle of fine shops and restaurants is set in a tropical paradise.  Renowned for its continental flavour, the circle is a graceful blend of past and present.
Stump Pass Beach State Park:
Another great beach local to the our villa; Stump Pass Beach State Park is located at the south end of Manasota Key.
Manasota Key stretches West of South Venice down to Englewood. White sand beaches. Natural, palm trees, white sand, shark teeth, shelling, ocean, snorkel, kayak, Sarasota, Gulf of Mexico. Sea turtles, sharks, manatees. Southwest corner of Charlotte County. 1 Mile of beach. Secluded.
Don Pedro / Palm Island:
If you are looking for something a bit special, this barrier island is only accessible by boat so catch the local water taxi and travel the short journey to the island for lunch in the great laid-back restaurant; Rum Bay.
Please note the beach has recently been designated 'Property Owners Only' but it's still worth the visit for the food and drink alone.
Want to Keep Fit?
Try beach pilates & yoga at the Banyan Tree Pilates & Yoga Studio (Boca Grande Beach).